Farmhouse "Corte del Brenta"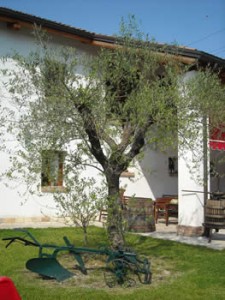 Farmhouse of xix th century, today is a farm holidays which offers restoration and accomodation, very close to VENICE, on Riviera del Brenta.
Corte del Brenta farm holidays has conserved its appearance of a typical farmhouse residence, in spite of all the restoration works which has been scrupulously supervised by the local art protection department.
The harmonic fusion of the farm style and the solidity of the contemporary trimmings make corte del brenta an ideal place to have nice time in a typical farmhouse in a luxory and comfortable context.